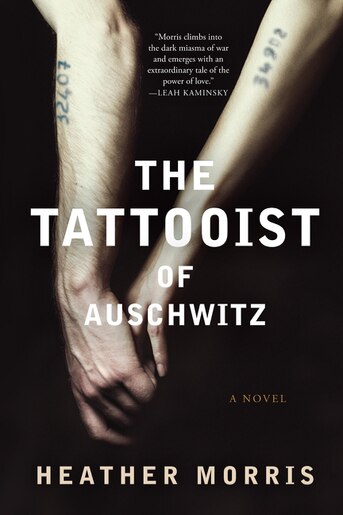 Saya bingung dengan kemampuan baca saya, kadang bisa baca berhari-hari, berpekan-pekan atau malah hanya dalam 6 jam saja. Buku ini contoh kategori terakhir: saya pinjam dari perpustakaan hari Sabtu malam, eh ternyata Minggu malam udah kelar dibaca. Whew.
Mungkin juga karena faktor bahasa yang tidak terlalu rumit plus ceritanya menarik sih yang bikin ga bisa lepas dari buku ini. Dan mungkin karena faktor ke-Melbourne-an juga. Trus pasti pada bingung deh apa hubungan antara Melbourne sama Auschwitz, dasar si mbaknya ini snob.
Jadi gini, Heather Morris si penulis novel ini adalah warga negara New Zealand yang sekarang bermukim di Australia, tepatnya di…. Melbourne lah. Mana lagi? Trus di Melbourne ini juga dia ketemu sama Ludwig Sokolov alias Lale, seorang mantan tahanan Auschwitz.
Awalnya ga mudah tuh buat meyakinkan Lale curhat tentang masa lalunya. Tapi toh akhirnya Morris berhasil membuat Lale buat berbagi cerita dan setuju untuk membiarkannya ditulis menjadi screenplay dan kemudian dalam bentuk buku. Ga sia-sia, buku ini bertengger di deretan atas The New York Times selama 20 minggu. Pencapaian luar biasa buat penulis yang sebelumnya sama sekali belum pernah menulis apapun.
Sekarang kembali soal kisah di dalam bukunya. Seperti tercermin di judul, buku ini bercerita soal Lale sendiri, seorang tukang tato tahanan di Auschwitz. Hari demi hari dilalui Lale dengan kengerian luar biasa. Bahkan sempat diceritakan ia bertemu mata langsung dengan Josef Mengele. Pernah denger soal Mengele? Googling gih.
Set the gruesome and cruel story aside, Lale focused on how he saw, seek and then had relationship with his love of lifetime: Gita. Later on they got married and live happily ever after.
Kisah dalam buku ini bukan berarti nyata lho, beberapa kritikus menuduh bahwa beberapa detil dalam novel ini dibuat-buat, hasil karangan Morris semata. Well, apapun itu, buku ini lumayan kok buat menghabiskan waktu ketimbang mantengi twitwar. Ya ga?